Outsource Image Editing Services to India
Editing of images is essential to make images visually appealing. Photo editing service offers design, photography, retouching, restoration, etc. with the help of experts who are trained in photo editing work. Our company has updated software and online tools available to give you the best quality image editing services at affordable prices. Our satisfied clients from USA UK, Germany, Canada, Australia, etc. have been using our photo editing services for all their business requirements. Outsourcing image editing services to professionals at cost effective prices is a smart decision for your company.
Hiring the professional photo editors in-house can cause unnecessary trouble and it will shift your concentration from the main business activities. You can get the core competence in your business by outsourcing image editing services to a reliable outsourcing company based in India. No investing in the infrastructure is required for the image editing services. Your valuable resources can focus more on the core business operations by giving away the photo editing services to a steadfast outsourcing company like Om Data Entry India. Hire our skilled operators for your photo editing work and get affordable image editing service within the time limits on your door step!
Image Editing Services Offered by Our Expert Editors
Om Data Entry India provides a wide range of image editing services to clients around the world according to their business requirements. The major services offered:
Photo Editing:
Our company has the expertise and experience in various photo editing techniques that rephrase your photographs and make the image visually appealing for your important clientele. It makes your images more refreshing with perfect color balance. Our photo editing services involve color balancing, brightness and contrast, saturation, sharpness, use of various filters, to make black and white picture colorful, etc. It basically edits your dull photos into an attractive one for your business purpose. It is better to outsource photo editing services to professional experts for high efficiency and quality results.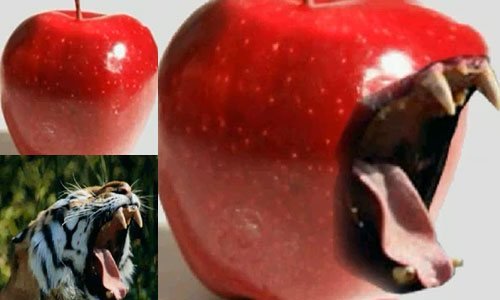 Image Cropping:
The images with large dimensions are to be cropped in accordance to get the best quality of images without any damage. If the image borders are not appropriate, then cropping the same will enhance the photo, we can make it more attractive and give it a professional touch. It requires special skills to perform image cropping services that are offered by a team at Om Data Entry India.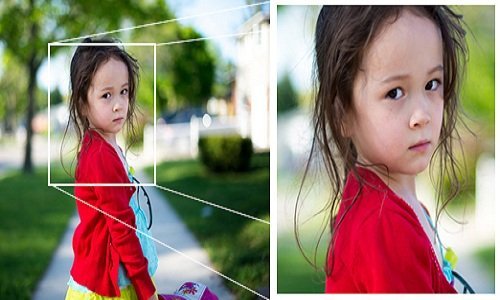 Background Editing:
There are some photos which have failed backgrounds that are essential to be removed. Such background needs to be added and removed to make the image highlighted as per the requirements. Outsourcing background editing services to our company will get you the best quality image results after the photo enhancement by advanced tools and techniques.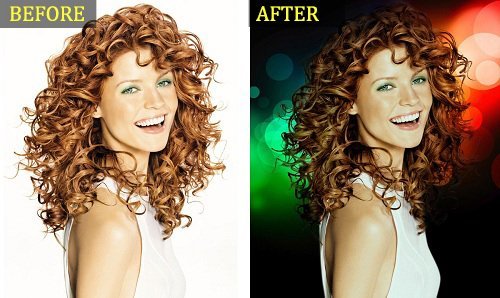 Remove of Blemish/Noise:
The blemish and temporary marks on the face can spoil the clarity of images that shows human features. Catalog and calendar shoots do require such kind of image editing work to make the picture clear and enhance the portraits with advanced editing tools. Our experts are available with such skills and experience to make best photo images. If you get this work done in-house, it may charge you in dollars and outsourcing the same will allow you to save on budget.
Benefits to Outsourcing Photo Editing Services
Photo editing is a very important work for any organization related to the corporate and fashion industry. This needs the expertise of photo editing process, outsourcing it will benefit you in the following way:
You can get access to expert image editors with immense knowledge of image editing services.
Focus on core business operations by outsourcing photo editing services to our professionals.
The affordable image editing services can help you to save up to 50% on your operating costs.
The high quality and high precision photo editing services are what we are known for worldwide.
We use the latest technology and tools for best in class outputs to satisfy our global clients.
Get quick turnaround time for bulk volumes without compromising the quality of our services.
Our flexible staffing methods can get the high volume projects completed in the given time frames.
We use secure FTP servers for the security of your business data and keep it confidential.
Our experts are always filled with new and customized ideas, keeping in mind your requirements.
How to Outsource Photo Editing Services
Om Data Entry India follows a proven system and procedure to perform the photo editing work as follows:
Collect the Photo:
After the commencement of the project, you send us the images that require editing and also mention any special needs of the editing work.
Analyze the Editing Needs:
Our experts examine the photo and analyze which type of editing would be the best for it. They also keep in mind your requirements during this.
Process the Image:
The photo editors then start the editing work and use the best software available to finish it efficiently.
Photo Editing QC:
After the editing work is completed, the QC team checks the results and makes sure that the outputs match your requirements correctly.
Send Final Image:
The final images are then sent to you by the project manager after verifying the results.
Outsourcing Solutions of Image Editing Service at Om Data Entry India
Expert photo editors provide you with superior quality of photo editing services. Get the following benefits by outsourcing to Om Data Entry India.
The latest technology used offers quick turnaround time.
Our cost effective prices can save a lot on your operating cost.
Your data is kept secured with our stringent security systems.
We have flexible staffing methods to complete the bulk volume projects within given time.
Our experts provide you with personalized results for better outcomes.
Customer support team is always available to solve your queries.
We offer a free trial run to get to our superior quality services prior to the final project work; it will help you to know our services in a better way.
Contact us now to know more about our photo editing and photo enhancement services in brief. Get a quote today for all your image editing requirements.