Some Common Questions About Data Entry outsourcing
1. Why to Outsource Data Entry Work?
Data entry is a tedious, time consuming and tiring task to perform but still it is very essential for any operations in a leading company. To hire data entry professionals in-house is not a wise decision as it takes infrastructure, equipment, and managers to look after which sum up the operational costs. But outsourcing the same is best choice as it saves on time, money and resources.
2. How to Save on Operating Cost by Outsourcing?
If you outsource the data entry work to professionals in India it will save you a lot on your budget as the prices of outsourcing services in India is lower as compared to other countries. Also, there is no need to hire professionals in-house and arrange for the tools and technology which is available at the vendor's company and thus reduce your operating costs.
3. Is it Beneficial to Outsource in India?
India is known for its skilled and talented experts of data entry operators. When it comes to India based outsourcing company, they have a large pool of talent and resources to choose from which are available at low cost. Also, the companies are having latest tools and technologies to meet the business requirements and to get higher quality outputs. Thus, if you choose to outsource to India based company, it can save your time, money and energy.
4. How Data Entry Assistants or Professionals are Helpful?
The data entry assistant or professional is a specialized person with experience and expertise in data entry operations who work with full dedication. If you are having data entry specialists in your company, it is easy to handle the non-core activities to team and focus on the core business operations. The professionals can guide the data entry work and will keep the database of company updated. It is easy to assign the urgent tasks and as the assistant is known to the company, it will make him or her possible to focus on the operations in a better way. So, it is advised data entry work of your company.
5. Hiring Professionals is Good or Not?
To focus on the core business operations, it is very important to get the time for main activities and the it is essential to outsource the non-core tasks to professionals by hiring them in-house or outsourcing the same to India based outsourcing companies and thus, it is advisable to get the data entry operators to be hired for all un-important and time consuming data entry work.
6. What Data Entry Services are Offered?
In India based outsourcing company, the data entry services offered are in a wide range and includes various types of data entry work. Our data entry services includes online data entry, offline data entry, data entry from books, catalogs, PDF, excel and word files, Logistic data entry, insurance claims data entry, image data entry, product data entry, eCommerce data entry, remote data entry, invoice order and purchase data entry, etc. the industries they save are medical, real estate, restaurant, real estate, education, business, engineering, etc. and are serving client's across the globe.
Share this: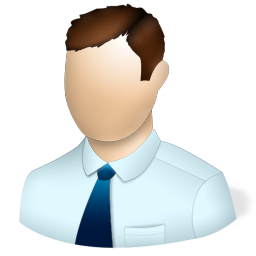 Author's Desk: Sunil Digital Marketing Head-Business Development Group is working with Om Data Entry India from last two years. His presence and excellence has taken the company from bottom to top level drastically using his dominant marketing skills. He has played a prominent role in conducting various digital marketing campaigns and has been managing different verticals of digital market. Lead generation through online marketing is his best shot! Contact Om Data Entry India to know the benefits of their outsourcing services.