Om Data Entry India Cheerfully Celebrates the Annual Awards Night
Employees of Om Data Entry India had a hearty treat at their annual awards function. The eventful night brought to them refreshing moments as stress relievers from their monotonous routines. Their valuable client from USA specially came to India to serve as the chief guest for the function. The employees were delighted to have him among them to celebrate their yearlong hard work. The evening started with the auspicious remembrance to Lord Ganesha. The staff then presented their talents of dancing, singing and guitar playing for their fellow co-workers and core business team. Their chief guest was fascinated by these creative presentations of such hidden talents. He was thrilled to be a part of the evening and considered his visit to India a success.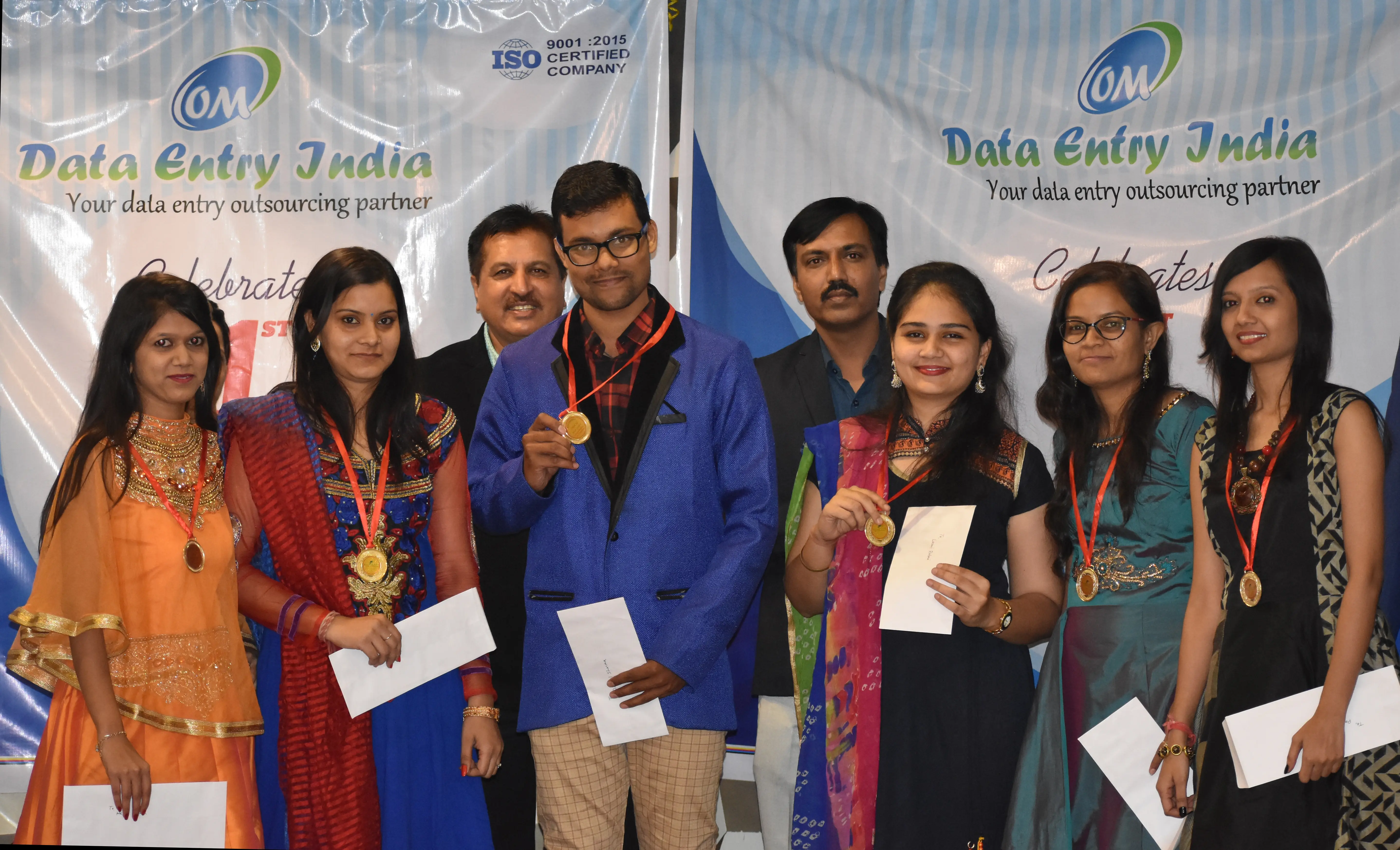 Then, the various awards were presented to their suitable winners as per their performance throughout the year. Innovative awards like most stylish, most jovial, most social ,the entertainer, the selfie-freak, the drama-queen, the record-chaser, most disciplined, most creative, etc. were also presented apart from the conventional awards like the best employee of the year and of the month, best team, best project leader, highest record maker and most popular employee. The winners were given shields and prize money accordingly by the chief guest and the company's founder, Gaurang and Anita Khavatkar. After the gala dinner, they addressed the employees and encouraged them to perform with greater enthusiasm in the upcoming years as well.
The employees were greatly satisfied and waiting keenly for the next year's annual function.
Contact us to know more about our company or services and take the sample project done for free! Get a free quote for your various business process outsourcing service requirements today!