Why India Is Most Deserved Hub For Data Entry Services?
Data entry work is requiring high quality of services amid the increasing competition of businesses. Thus is raising the need of data entry operators. India stands third in Asia as the largest English speaking country. India has huge manpower and it is capable of doing any professional job. The various data entry types such as data mining, data capturing, data transcription, etc. are also outsourced in India. The data entry services provided by the India based outsourcing companies are reliable because of these and many other reasons. Here are some factors which prove that India is the most deserved hub for outsourcing data entry services.
High Accuracy Level : In India, the major part of its population is youth. They have excellent knowledge about how to improve the quality of any given work. The outsourcing companies hire their staff keeping in mind their abilities and skills to complete any given work with complete accuracy and quality. The different and innovative methodologies used by the employees prove to be able to finish the data entry work with accurate results.
Use of Technical Aid : With the increase in IT field, the technology has advanced to provide us with some tools that can help us in the outsourcing work. The outsourcing companies in India make use of such technology and come up with best quality results. The professionals in India use these equipments for the better processing of their work and thus are able to give customer satisfactory results. The better use of technology for providing superior quality results makes India worthy to be the most deserved hub for data entry services.
Save Your Time : As the technology used provides increase in the efficiency of the work, it also helps to complete the given projects within the stipulated time frames. You are served with your data entry services with quick turnaround time. Also, India has flexible timing system to provide services to different parts of the world. Even the bulk volume projects are completed within the given time with the help of flexible staffing methods.
Low Costs of Services : The services offered in India are of very low costs and help you to save on your budget. The quality of the work is not compromised with the low costs of the services. Also the money saved on your operating costs can be used in your other core business operations. You will be able to focus more on your business once you outsource to any India based outsourcing company.
Professionals at Your Service : You are able to get access to the professionals who can complete your data entry work with full dedication and concentration. Outsourcing to India can prove to be beneficial for your business. You will get the best quality of outputs and can get all requirements fulfilled in your data entry work. They have expertise and experience of all types of data entry services. With their knowledge of the technology they are able to provide you with best in class quality of work. You can also ask for customized solutions for your business and data entry work to them.
Get Your Work Outsourced to India Today
This Asian country having the most efficient manpower is there for providing you the best quality services. The outsourcing companies based in India are the first that come up in mind while thinking about outsourcing data entry services. The increase in the use of technology is attracting the business companies to outsource their data entry services to India.
So, outsource to a India based company today and make the success of your company assured.
Share this: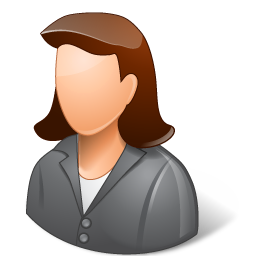 Author's Desk: Shruti Business Development associate is working in various verticals of business development. She has done MBA in business development, her project handling skills and client management services are major roles at Om Data Entry India. She has been delivering magnificent results by leading various business development operations. Email marketing, content management, customer representative are various domains that she is very well skilled. Contact at info@omdataentryindia.com to know in details about the outsourcing services offered.