What Is Outsourcing And Benefits Of It?
Outsourcing is handling over the non-core tasks to the professional for getting the best quality work at cost effective price that can be offered by companies based in India. Outsourcing of time consuming data entry work will help the company to focus on core business operation and are able to get ahead of competitors. So, it is a win situation for the company as the work outsourced will be delivered within the stipulated time frames.
Outsourcing is not only limited to data entry work, one can outsourcing anything related to un-important and time consuming tasks to the professionals who are expert in the field. It can save you on spending time and money on such task and will offer you the best quality of output. Industries like medical, real estate, finance, legal, education, food and health, etc. do outsourcing such work to professional companies depending on the type of work outsourcing. The best option to choose for the overall development of the company is to outsource such work without hiring the professionals in-house. There are many benefits of outsourcing and can be discussed briefly as follows:
Outsourcing is beneficial in many ways, is allows you to focus on your main business operations and give high quality results nu outsourcing services provider companies. It save you on money as the vendors offers services at cost efficient price and also you do not have to invert mush on infrastructure, equipment's, advanced tools in your company and the same can be utilized for other business purposes. Outsourcing can get your work load divided and can get you access to the professional experts without hiring them inside the company.
If you want to get your work done with high data security then outsourcing to trusted and reliable outsourcing partner and you can rest assure about the safety of business data. When you have many tasks to be performed at the same time then you can outsource the work will help you to meet the target before deadlines. Outsourcing time consuming and money involved work to experts can get you relieved from the core business and you can then make sure to focus on other important operation. If you wish to have customized solution for your business needs the outsourcing partner can solve all your queries by given you comprehensive solution to meet your business requirement.
Share this: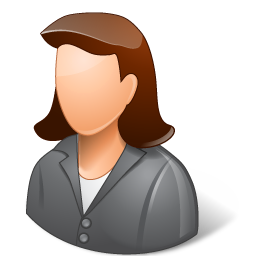 Author's Desk: Shruti Business Development associate is working in various verticals of business development. She has done MBA in business development, her project handling skills and client management services are major roles at Om Data Entry India. She has been delivering magnificent results by leading various business development operations. Email marketing, content management, customer representative are various domains that she is very well skilled. Contact at info@omdataentryindia.com to know in details about the outsourcing services offered.